Do you know where your Stop Cock is? And if it actually works? Sure Stop is the solution for you
Imagine you have a burst pipe that could cause severe damage to your home and the only way to help prevent further damage is to turn off your water supply at the stop cock. The question is, do you know where your stop cock is? Is it easy to get to? Is it easy to turn? Are you sure it works? Will the handle break as it hasn't been used in months (or years!)? These are all issues that we face every day at Met Serve. Should you have any concerns about the location or functionality of your Stop Cock then a very simple solution is at hand The Sure Stop.
ENQUIRE NOW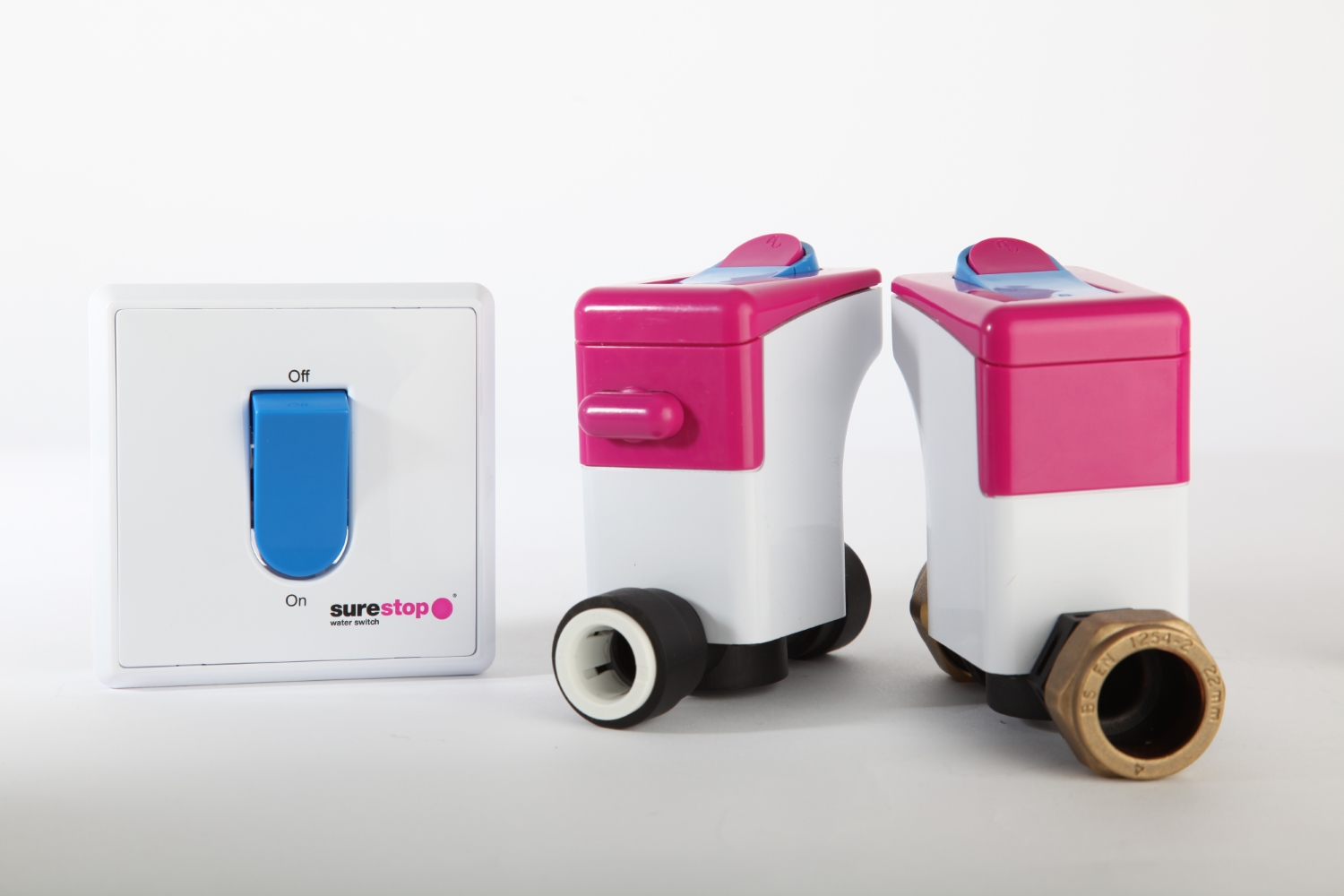 At the flick of a switch
At a flick of a switch you can be sure your water supply will be turned off. Sure Stop can be located where you want (as long as it can be connected to the water supply) and it is so simple and easy to use that you will never have to worry about it breaking or not working – it's as easy as flicking light switch. Plus, as it is powered by water pressure, it requires no batteries or electricity.
The Sure Stop is easy to integrate into your kitchen, it's the same size as a conventional light switch or a single electrical socket. It can even be installed in a recessed or a surface mount, so it can match your existing socket layout.
For more information about Sure Stop please contact us on 01737 300454 during office hours. And if you would like to have Sure Stop installed in your home, please contact the same number and arrange an appointment with our Team Controllers. Installation will normally take take one hour and the appointment can be arranged at a time convenient to you.
ENQUIRE NOW
I need a Plumber!
We guarantee a call back within 15 minutes
or 10% off our final invoice* (terms apply)

Trusted hero with British Gas