<< Back to Case Studies
The Case: Water Supply Pipe Installation
Under the customers British Gas Homecare Policy we attended site on 28th December 2016 to investigate a leaking Water Supply Pipe. The customers water meter was moving when the property supply was isolated, so we knew a leak was present. However the Gas Trace Leak Detection was unable to locate any positive readings and the pipework was made of Durapipe, meaning our Sond or Ferret would not be able to pinpoint a leak.
We were left with no option other than to carry out some exploratory digs to try and locate the pipe and attempt to find the leak by cutting and capping sections. Interestingly there was no sign of the pipe at all, and as the property was raised from the road if the pipe was as the crow flies then as it approached the property it could have been very deep.
The Result:
Therefore we proposed to British Gas that we re-attended and installed a new MDPE mains for the customer. This was approved and soon after we carried out 2 days work installing a new water supply pipe using our Moling Equipment, in conjunction with WIAPS and the local WaterBoard -Southern Water. Southern Water inspected our work on the final day of works and gave instant sign off.
With Southern Waters help we found out why we could not find the leak. It turned out that the customers original Water Supply pipe, rather than running from the external valve to the property directly (or even close to directly!) actually looped around the property via some of the neighbours garden. Therefore making it nearly impossible to locate.
Customer's Feedback:
Dyno did everything possible to sort out my mains water pipe, despite difficulties at every turn they were also courteous and tidy. Brilliant!
I need a Plumber!
We guarantee a call back within 15 minutes
or 10% off our final invoice* (terms apply)
On top of being British Gas' No. 1 Contractor
For this specialist work in our region we are members of Watersafe.org and WIAPS accredited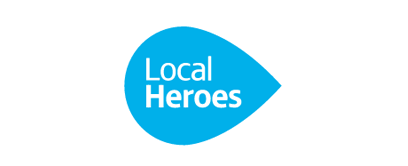 There are typically 3 key reasons why people would like a new water mains installed:

Trusted hero with British Gas