Emergency Plumbing
With over 45 Local Plumbers employed by the business you can be certain that we can respond rapidly to any Emergency Plumbing problem you may have. From leaking pipes to no hot water - with our strong customer service history, ability to respond quickly and greatly stocked fleet - not only do we plan to get to you quickly but also look to get the matter resolved for you on our First Visit.
ENQUIRE NOW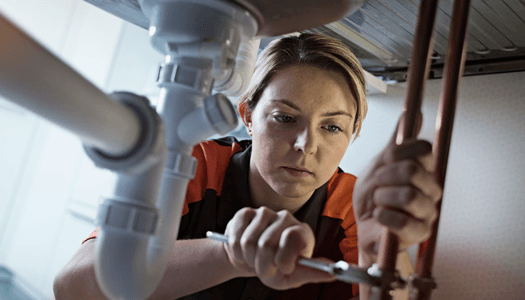 Taps
It's best not to ignore a dripping tap, it might be an indicator of tomorrow's burst pipe. Fix it first and save yourself the cost of a larger bill. You never know where damage is being caused that you can't see, and where the water is escaping too. As a volume based supplier to Bristan we are able to offer 25% off RRP on all Bristan taps. Just let us know which one you would like and we will order it.
Leaks
Possibly the most common plumbing problem known to us. Leaking taps, Leaking pipes, Leaking shower heads… the list is endless. As fully qualified and experienced plumbers our Engineers are able to help locate, diagnose and fix the plumbing problem, more often than not on the first visit. It's best not to ignore a leak, no matter how small. Fix it first and save yourself the cost of a larger bill.
Burst pipes
A common and often highly damaging plumbing problem – burst pipes are often a homeowners or tenants nightmare. We have a great deal of experience with this plumbing problem and we at Met Serve are not only able to fix burst pipes, but offer solutions to help prevent it reoccurring – especially when the cause is freezing water during the cold winter months.
Floods
Should you find flooding in your home call Met Serve, a 24 hour plumbing service. We will be with you as soon as possible. With over 45 plumbing engineers covering South London, Surrey, Sussex and parts of Middlesex, we have the numbers, expertise, experience and qualifications to solve your problem.
Airlocks
Often a recurring problem if not resolved properly, an airlock can reduce or even prevent water from running completely. We will not only try to clear the airlock to get your water system back up and running, but also try and identify what is causing the issue and offer a solution to prevent it happening again.
Ball valves
A main component in the world of plumbing, and when they go wrong it is important to get ball valves fixed professionally and quickly. We can fix or replace ball valves at a time convenient to you, to get your water system working properly again.
Stopcocks
Although these are rarely used, your stop cock is vital to help prevent damage when you have a burst pipe or major leak! The key question is – does your stop cock work? One-Third of households do not know where there internal stopcock is, never mind if it still works or not!
Thankfully stop cocks are rarely needed, however when they are needed it is imperative that they work and don't break. Unfortunately you only find out if they do work (or not!) when an emergency arises. We are able to test your stop cock and replace or fix it if necessary. We are also able to fit a 'Sure-Stop' – a device that acts as a stop cock that can be positioned in a more convenient location (often a location of your choice) and can turn the water off at a push of a button! So no more struggling to get to those 'difficult to reach' areas where most stop cocks are found, and turning a difficult and often seized up handle. Find out more about the Sure Stop solution to broken stop cocks here.
I need a Plumber!
We guarantee a call back within 15 minutes
or 10% off our final invoice* (terms apply)

Trusted hero with British Gas