Cold Water Storage Cistern Clean
Many properties will have a cold water storage Cistern (CWSC) that is generally located within the loft space. It is important that this tank is kept in good condition as the condition of the tank may have an impact on the water quality. It is also important to check that the lid is secure to stop any sediment from finding its way into the water. There can also be a build-up within the tank fitted if the water coming into the property already contains sediment. This sediment will mostly sit within the tank but can make its way through your system causing plumbing issues and potential health issues as the water most commonly feeds the taps within your bathroom.
ENQUIRE NOW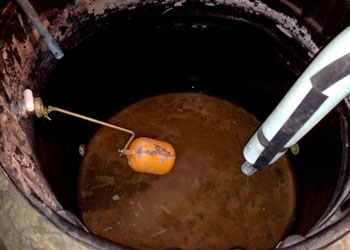 By having us carry out a Sterox clean you can rest assured that the whole system will undergo a thorough inspection and you will be provided with a full report of any additional items highlighted during this early stage. During the clean our engineer will isolate and drain the entire property ensuring as much as possible that all potentially contaminated water is removed. The engineers will then carry out a full system chlorination to ensure that the system is flushed through and as clean as possible. The system will then be flushed a number of times to remove the chlorination residue and the system re-filled and flow restored to the property.
Product Benefits:
Better water quality
Prevention of plumbing issues caused by further sediment & scale build up
Helps fight against legionella
Ensures that your tank is clean, sealed and free from contaminates
Typically we come across the following in loft tanks;
WASPS
BIRDS
Helps fight against legionella
RATS
MICE
SPIDERS
ENQUIRE NOW
I need a Plumber!
We guarantee a call back within 15 minutes
or 10% off our final invoice* (terms apply)

Trusted hero with British Gas